UK Restoration Services – Building Restoration Specialists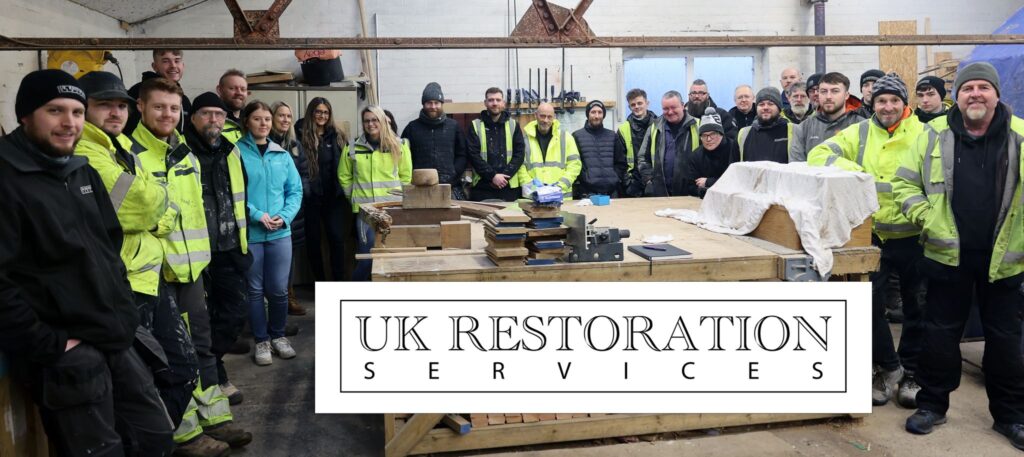 Experts in the conservation, restoration, structural repair and refurbishment of historic buildings and landmarks.
We are an independent family-owned business that has developed in recent years, led by Philip Braithwaite, a qualified building restoration specialist. Supported by a team of professional managers and craftsmen.
Philip has many years of experience working within the restoration sector. Having started his career as a school leaver, he worked his way up the ranks of the construction industry. Phillip has a passion to preserve historical buildings and landmarks. He has achieved qualifications in many specialist techniques and skills and is therefore, regarded as a leading expert in building restoration by sector peers.
Our quality workmanship and high standard of service has formed the business foundations, combined with a strong financial position and independent family shareholding. Creating a company ethos that our directors and staff strive to maintain, this ethos drives our business growth, reputation, and client satisfaction.
We provide our own in-house team to see through projects from start to finish, sub-contracting out minimal elements. All our staff are friendly, approachable,  knowledgeable, and above all passionate about the work they do. Specialising in lime works, stone masonry, traditional roofing, lead works, and joinery. Combined with our knowledge and experience, we aim to provide a service of excellence. Delivering effective solutions with a proactive "adapt and overcome" attitude. We aim to go above and beyond the expectations of our clients.
We look for new and innovative ways to improve our services. Ensuring our customers' needs and satisfaction is a priority.