St Joseph's Church is a Roman Catholic Grade II Listed building situated in Heywood, Rochdale. The church was designed by architect Henry Oswald in the early 20th Century. Construction of the church first began in October 1913, to replace a previous building. The completed church, on Mary Street, was opened on St George's Day, 23rd April, 1916.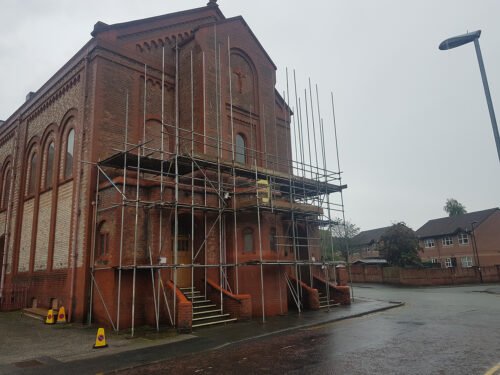 Raking & Repointing Brickwork
The works consisted of large areas of brickwork which required raking out and repointing in lime mortar. This included localised areas of brickwork repair, areas of re-roofing and installing new cast iron guttering. First of all, we had to remove the coping stones so that the roof repairs could be carried out. As it turned out, previous re-roofing had been poorly installed and there were many defective areas, including the lap joints. Due to the season, the weather posed a challenge – the work was carried out in a windy, wet autumn. However, these repairs were vital to ensure a weather-resistant envelope, particularly for the upcoming winter.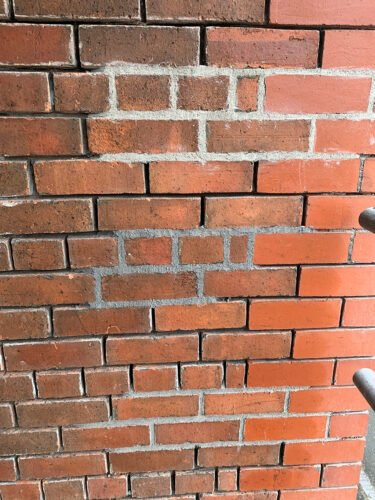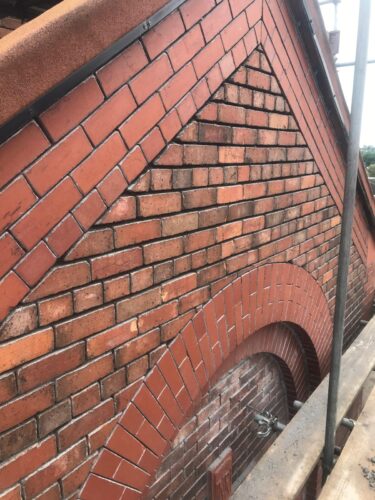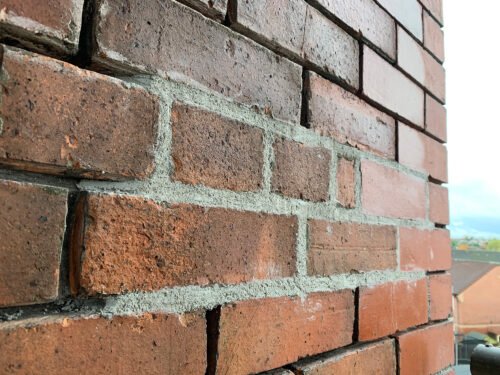 Long-term saturation, of any building, will lead to the gradual degradation of the structure. Additionally, brickwork is constantly exposed and will always be susceptible to frost damage. Therefore, it is paramount that damage is restored to its strongest status at the earliest opportunity. We were able to rake out the mortar during the wetter weather conditions, and we waited for drier weather to do the repointing. We used hand tools for the majority of the works to ensure that no damage was caused to the existing brickwork. Throughout the duration of the project, access to the front of the church had to be maintained for the use of parishioners and the public. The church was still fully functioning, conducting services and ceremonies, and saw plenty of footfall. So, the on-site team had to limit the noise hours, and make sure restoration was comfortable.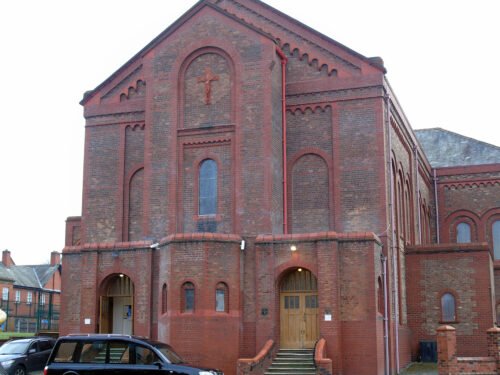 Don't forget to keep yourself updated with our projects on our YouTube channel