The Grade II Listed Bridge
Grade II listed Paythorne Bridge sits in the heart of the Ribble Valley. This 17th-century bridge carries a minor road and the Pennine Bridleway over the River Ribble, just south of the Lancashire village of Paythorne. The bridge is built in sandstone and consists of two segmental arches with two cutwaters on each side. The bridge has a solid parapet, coping, and piers at the ends. On the northwest approach are abutments largely in limestone that contain two arches for flood water.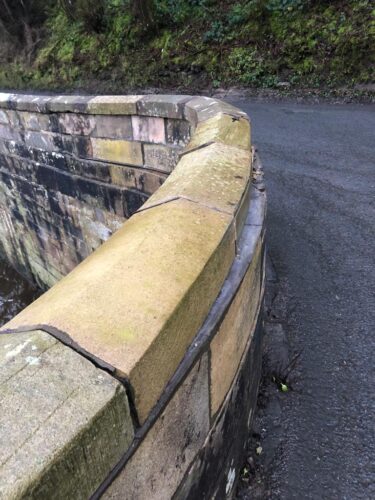 The bridge is also a scheduled monument and used to be the scene of an annual ritual called "Salmon Sunday". Traditionally, on the Sunday nearest to 17th November each year, people from all over East Lancashire would gather at the bridge to watch the salmon come upstream and leap from the river. It once attracted crowds of hundreds; it is less popular nowadays, but the bridge still forms part of that local history.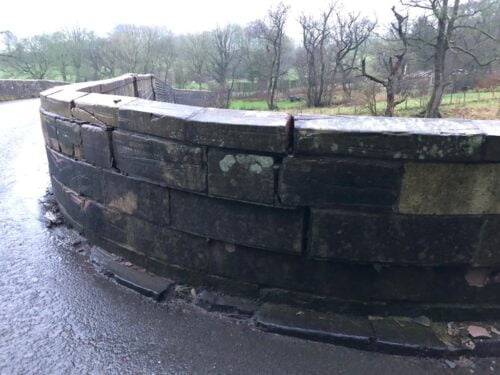 Lime Pointing Repairs
We were contracted to repair the Paythorne Bridge following a road traffic collision to the corner of the bridge. This accident had led to around seven meters of the limestone bridge wall being dislodged. Our stonemasons referenced the stone units prior to dismantle to ensure correct re-placements. A number of coping stones also had to be replaced in new to match existing profile. On completion of deconstruction and associated groundwork consolidation activity, the existing stone units were assembled on a new mortar bed. The stones were positioned by means of mechanical grab to ensure the radius profile was maintained. Additionally, traffic management in the form of 2-way traffic lights were used to enable public and operative safety in the working area.
Once all the masonry units were in place we re-pointed the affected area in lime mortar.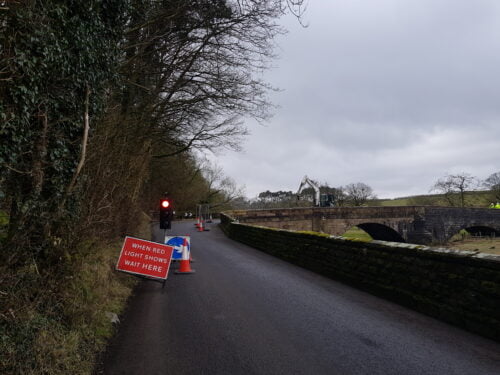 Don't forget to keep yourself updated with our projects on our YouTube channel