Wirral Magistrates' Court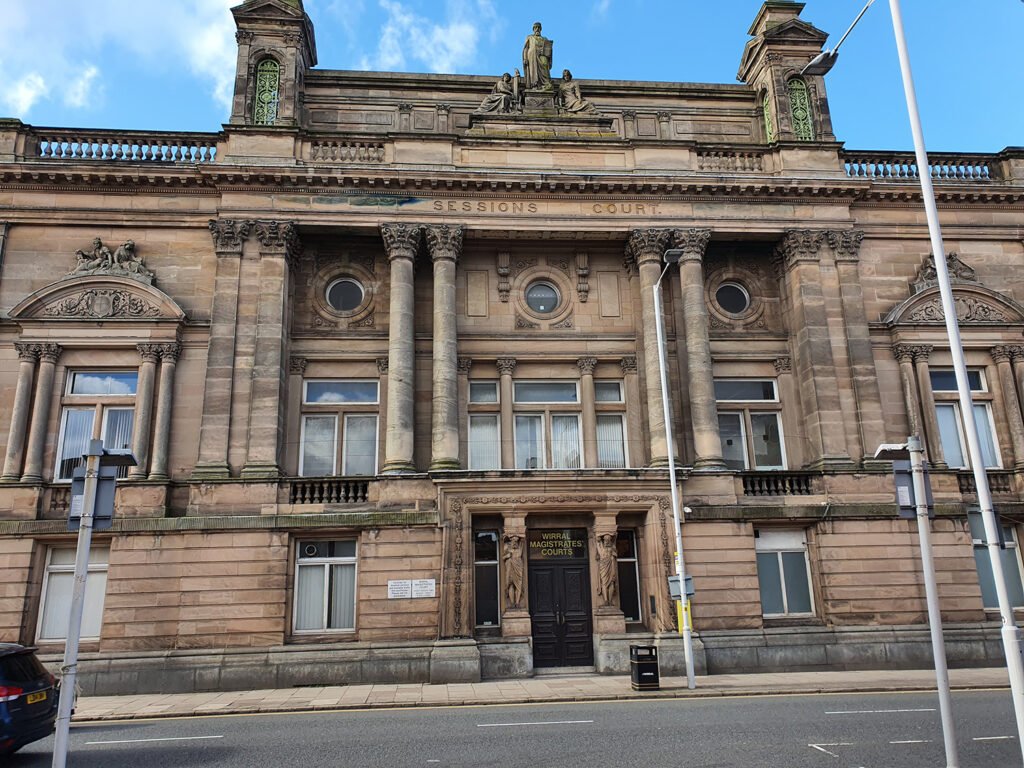 Wirral Magistrates' Court, also listed as Sessions Court, is a Grade II Listed court in Birkenhead. Built between 1885-1887 by T.D. Barry & Son, it is described by Historic England as Enriched Classical style. We were appointed by Integral to carry out opening up works in July 2019 with a view to inspecting the supporting timber works and decorative plasterwork. Both had been damaged by water ingress affecting the court waiting room.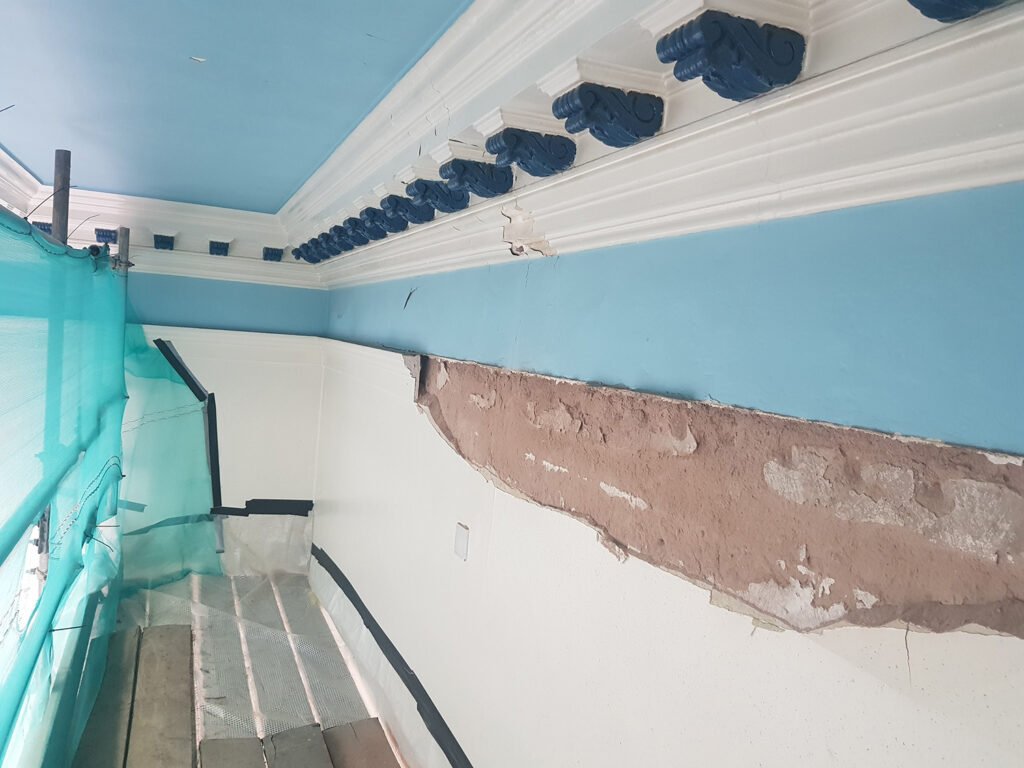 Upon inspection we found a section of cornice that was damaged, some loose plaster and loose picture rail. The bottoms of some of the timber supports for the cornice were rotten and the timber wallplates and rafters were severely rotten. We also needed to carry out the repair works needed to the lead gutter, outlet and associated timberwork directly above the affected plasterwork.
Timber Restoration
Due to Wirral Magistrates Court being an active court, we worked primarily on weekends as to cause minimum disruption to court hearings. Firstly, internal scaffolding was erected and works began by stripping out the existing plasterwork in the affected area. We placed dust extractors at strategic points to capture the majority of dust and detritus. Secondly, we stabilised the existing area of the ceiling using stainless steel screws through the plaster into the timber at 300mm centres.
Next, we filled the heads of the screws with fine casting plaster and lime putty. Ceiling laths were then reinstated using chestnut riven laths and lime plaster was applied to the affected areas. A section of the existing dentil block was removed to enable a silicone mould to be taken to replace the damaged section. We then started to replace the damaged lead gutter that was causing the water ingress. Enabling works began with temporary removal of the metal walkway situated over the affected area.
We then removed four courses of slate to allow us to access the rotten timbers and lead gutter. After which, the existing lead gutter was removed along with the rotten section of gutter boards. Plus, three rotten sections of rafter and a length of wallplate were removed. New sections of Douglas Fir timber were installed in place of the rotten sections. Finally, pennyboarding was installed to enable new Code 6 lead gutter to be formed and installed and a new spigot was installed into the internal downpipe.
Don't forget to keep yourself updated with our projects on our YouTube channel