Let's look back at 2022 here at UK Restoration Services. It's been a varied year of steam cleaning, tower pointing, stonemasonry, brick work, limecrete laying, bridge rebuilding… and so much more!
January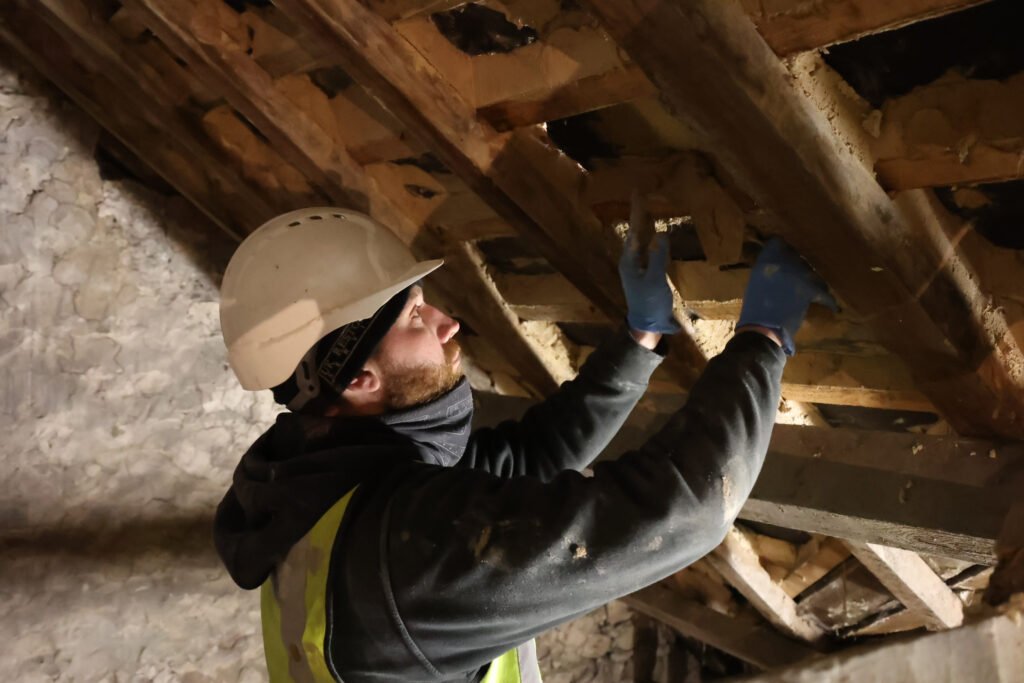 We started the year continuing the work from 2021. The fifth phase of Burnley Town Hall was about to go full speed as we restored the facade. Browsholme Hall's roof repairs were ongoing, and backpointing was one of the big January jobs. Plus, the 18th century barn in the Yorkshire Dales was nearing completion after we fitted a roof. We also re-visited and completed work on some house roofs near Ingleborough, North Yorkshire.
February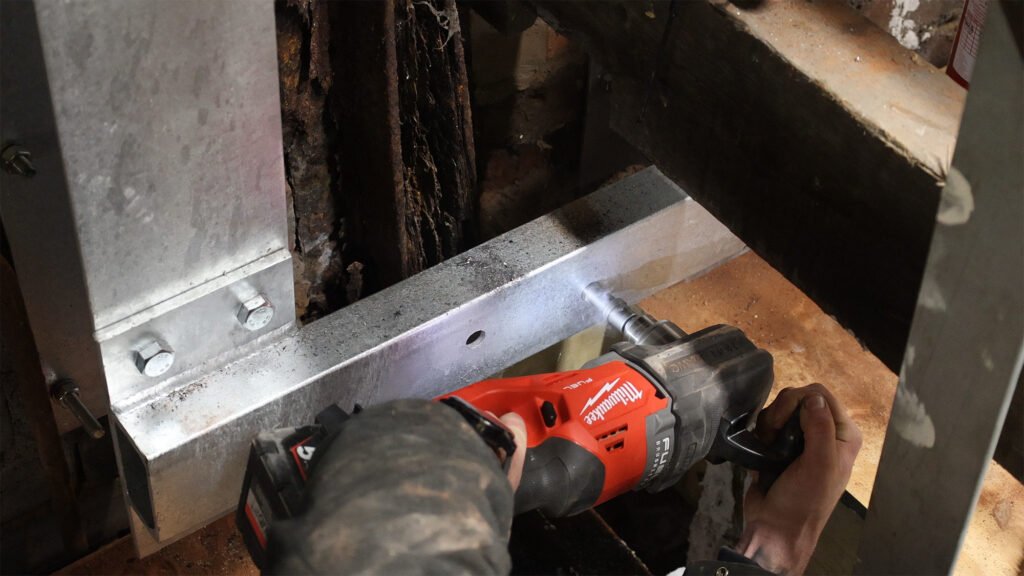 We started February with extensive work in the gods at Morecambe Winter Gardens. We installed galvanized steel supports into the roof to strengthen the iron trusses. Also, we re-laid the roof to help waterproof the building. It's all part of an ongoing and formidable restoration of a much-loved theatre on the Lancashire seafront. You can see more about that here.
In Salford, we cleaned and re-laid a cobblestone courtyard. The cobblestones were removed and had years of sticky tar chiselled off, while we laid new drainage beneath the ground. The stones were steam cleaned and laid in a new pattern, with hues of red and blue coming to life once more.
March
In March we visited Barton-upon-Humber, near Hull, to restore a church suffering from water ingress. We also put the finishing touches on Nunwick Barn, a long-running project which saw the complete rebuild of a barn near Ripon. The chimneys at Browsholme Hall saw complete rebuilds over the course of several weeks.
April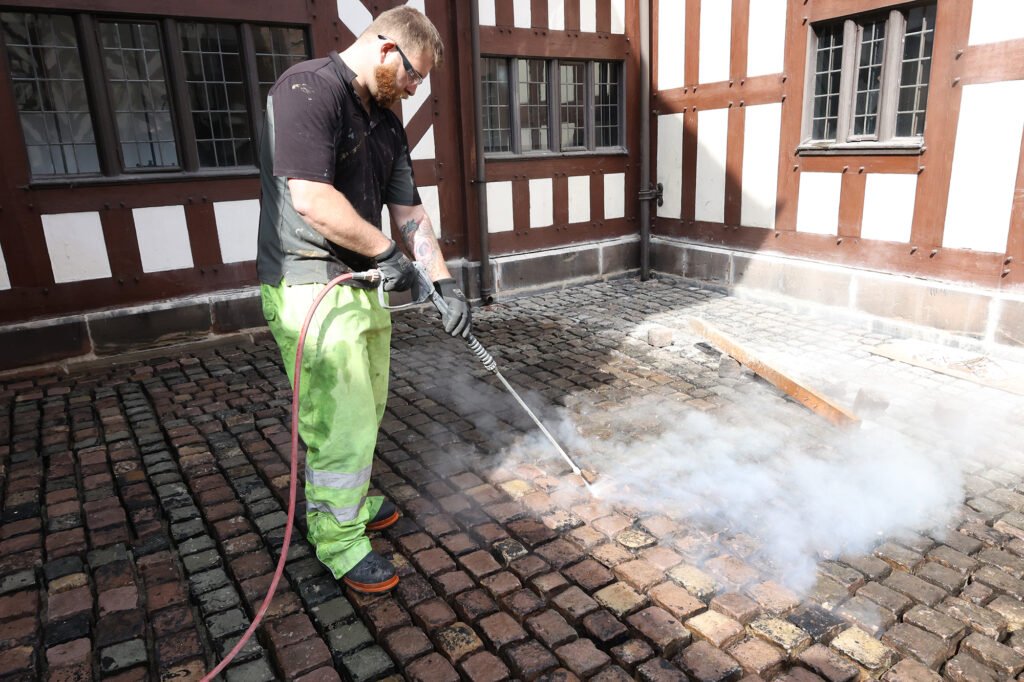 The projects in Salford, Morecambe and Barton-upon-Humber all came to a close in April, with a courtyard, theatre and church all added to our success stories. We entered the final stages of Darwen Tower, a long-running restoration of the Jubilee Tower on Darwen Moor. It was time for the last few pointing tasks, re-painting and grouting. A few more weeks and that would be shown off to the residents once again.
May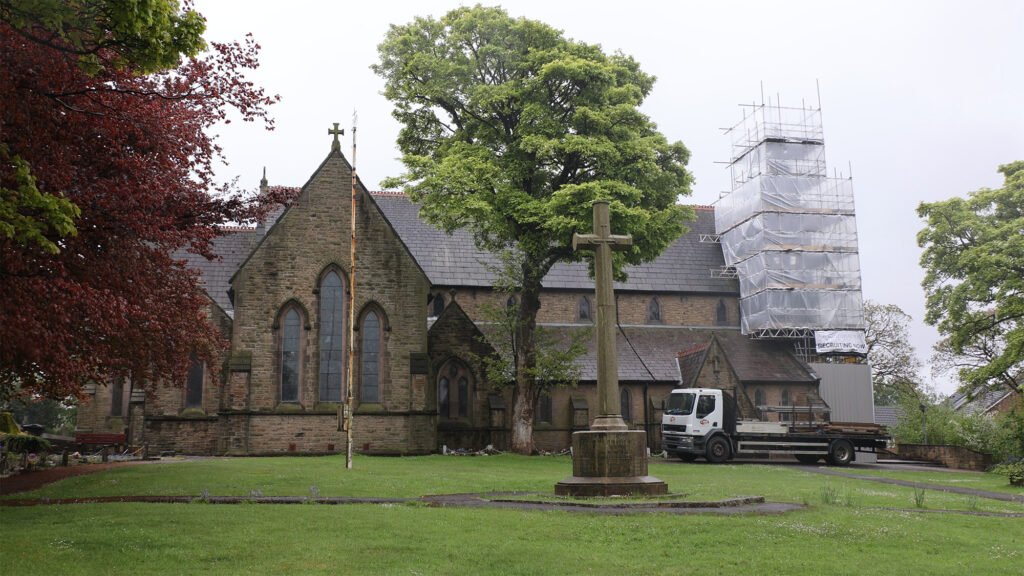 In May we started work at two churches, both called St. Peter's. One in Chorley, one in Rylstone near Skipton. The Chorley church required a fill steeple teardown, and a new cross gate was installed. Internally, we completely replastered and repainted the rear wall. Meanwhile, in Rylstone, we undertook waterproofing works, rebuilt a wall and installed new roof beams. We installed secret gutters behind the stone work to help water flow. Water ingress was responsible for most of the damage to the church, so reducing this was vital.
June
In June we started work at Stonyhurst College, Lancashire. The 450-year old school needed repairs on its windows, brickwork, roof, and facade. We also revisited a lime kiln near Clitheroe where work had finished previously, and some final tasks were needed.
July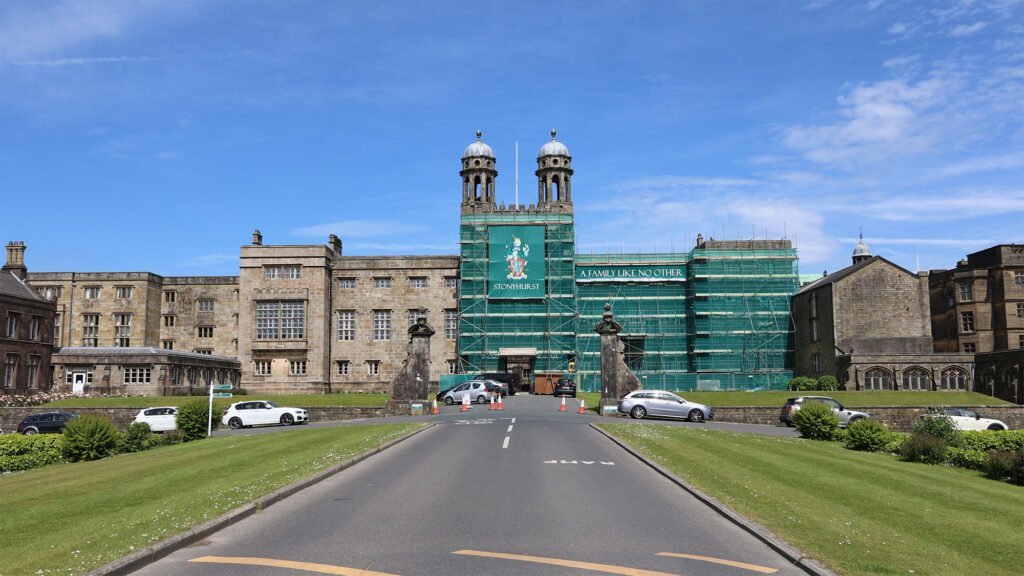 In July we finished off Browsholme; work continued in Burnley, Darwen, Stonyhurst, Chorley and Rylstone. We spent two days in Ribchester, winching out stones that had been knocked down in a road accident. The bridge had collapsed and the stones had fallen into the riverbank some time ago. We rescued these using our winch and grabber, marked their intended positions and had them shipped off to our stonemasons.
August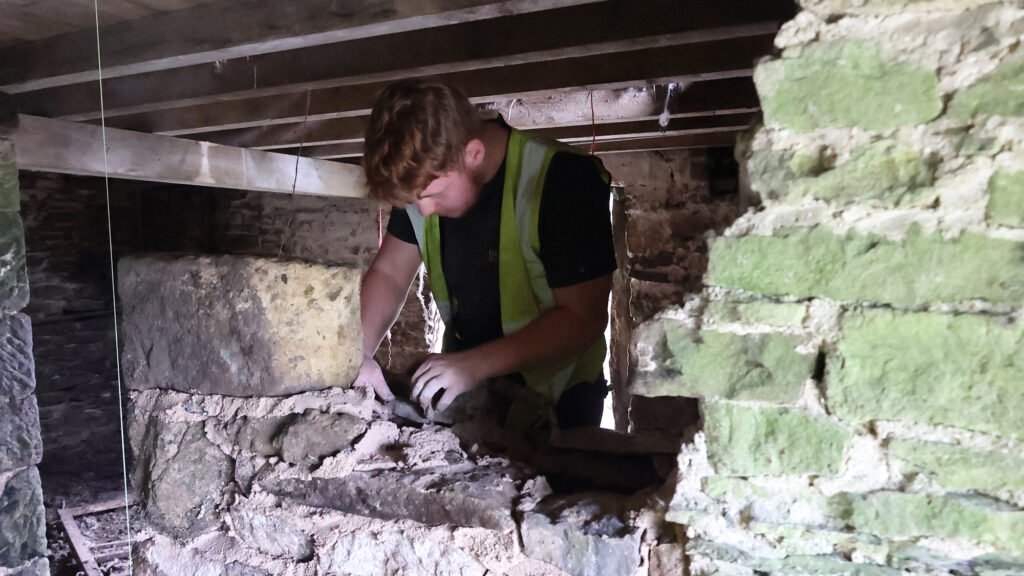 As the two St. Peter's churches started together, so they also finished together. Both jobs were wrapped up in August with steeples rebuilt and roofs restored. Meanwhile, we had started a brand new job over on the east coast – Scartho Cemetery in Grimsby. It needed extensive restoration to three buildings on the site, including an old lodge and an old waiting room. Both of these buildings had been boarded up for many years and the clients were keen to get them back into working order. This job would take the best part of 12 months but we made a start in the summer. Still it continues!
September
The three big restoration jobs of Burnley Town Hall, Scartho Cemetery and Stonyhurst College would see us through all of autumn. We still had time to start and finish a few more projects though, including the challenging rebuild of a barn in Raisbeck. This dilapidated barn on the Coast-to-Coast walking route needed plenty of TLC after years out of use. We pulled down the roof and wall in order to straighten and strengthen it, using the same stones. Only a handful of new stone pieces were added to cope with the heavily eroded ones. Everything else went straight back in, better and stronger.
October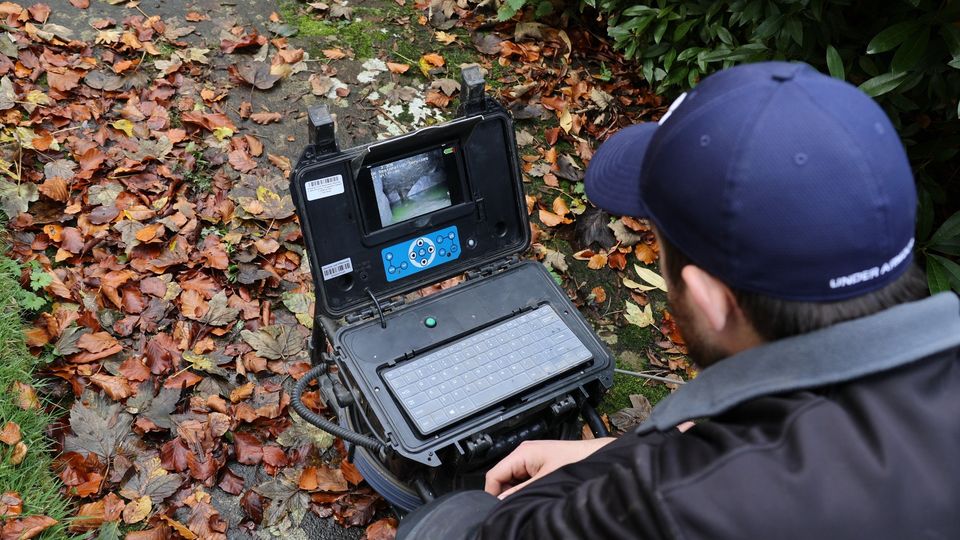 The finish line was coming into view for Burnley Town Hall and Stonyhurst and as autumn started to bite and the days got shorter and colder, pointing and roofing became just that bit more tricky. We did a drain survey on a no-longer-used chapel in Penrith, which meant bringing out the draincam and luminous liquid! You can see a video of that here! We also rounded off October by winning a SPAB Heritage award!
November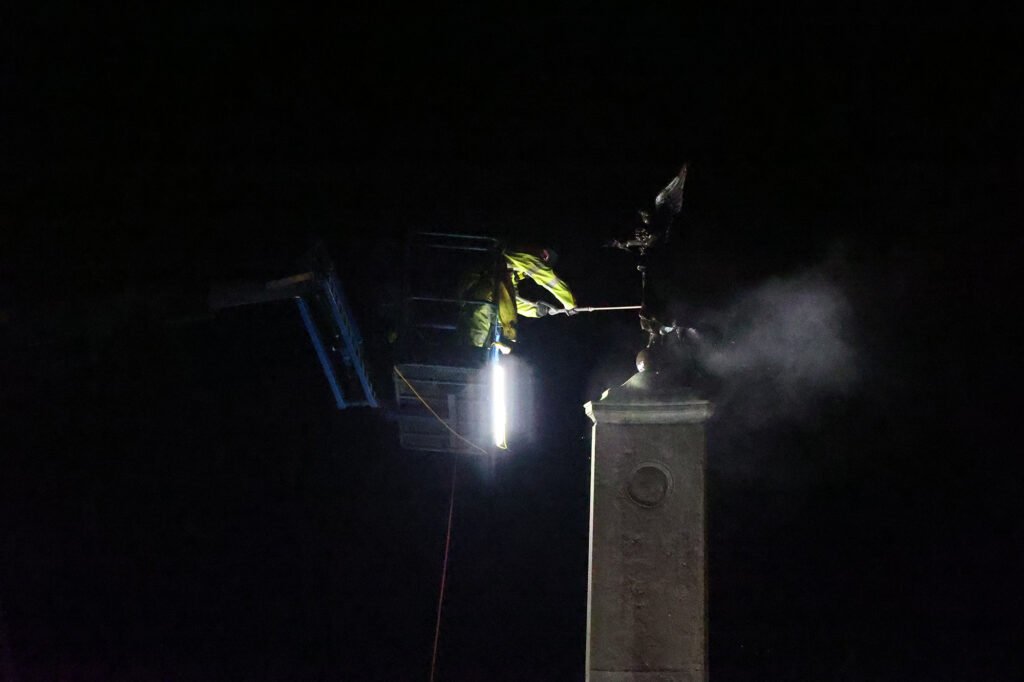 One night shift at the start of November saw us steam clean the war memorial statue at the top of Skipton High Street. With Memorial Day on the approach, the town wanted their memorial looking its best as it was to be the centrepiece of the whole occasion. We went there a week earlier with our ThermoTech system and cleaned up months, maybe years of grime, and had it sparking for the ceremony. We also had to remove dry rot on a chapel near Preston, which had suffered extensive damage as a result of years of poor ventilation.
December

Once all the dry rot had been extracted and removed from that chapel, it was time to lay a new floor. We did a full video on laying limecrete where we filmed the whole day on site, mixing, laying and tamping. Once it set, the limecrete floor looked absolutely awesome. Work continues there, but not at Raisbeck, where the barn was fully rebuilt and restored and ready for whatever they want to use it for. Also the biggest restoration job of them all, Burnley Town Hall, was completed. The scaffolding came down and for the first time in over two years, the residents got a chance to see it. The work was extensive and took five phases to get absolutely right, from fixing the flat roofs and waterproofing, to core drilling and stone repair on the facade. It was a long exhausting job but we're thrilled to have it complete, and the town loves it.