Ribchester Bridge History And Listed Status
Ribchester Bridge is a Grade II Listed bridge between the villages of Ribchester and Dinckley in Lancashire. The bridge is coming up to 250 years old, having been built in 1774. Although, this crossing point has been active for millennia. The nearby ancient Ribchester Roman Fort was built in part to protect this river crossing. The bridge that preceded the current one was washed away in a flood in 1772, and replaced with the current stone bridge.
While this bridge is much more secure against flooding, it faces a lot of modern-day challenges. The big one being, simply, the car. The bridge has two lanes, but has two very tight turns onto and off it, both of which meet other roads. As such, the bridge has seen its fair share of road accidents over the decades of traffic over it. The most recent one was a hefty one, knocking several stones into the ravine of the River Ribble.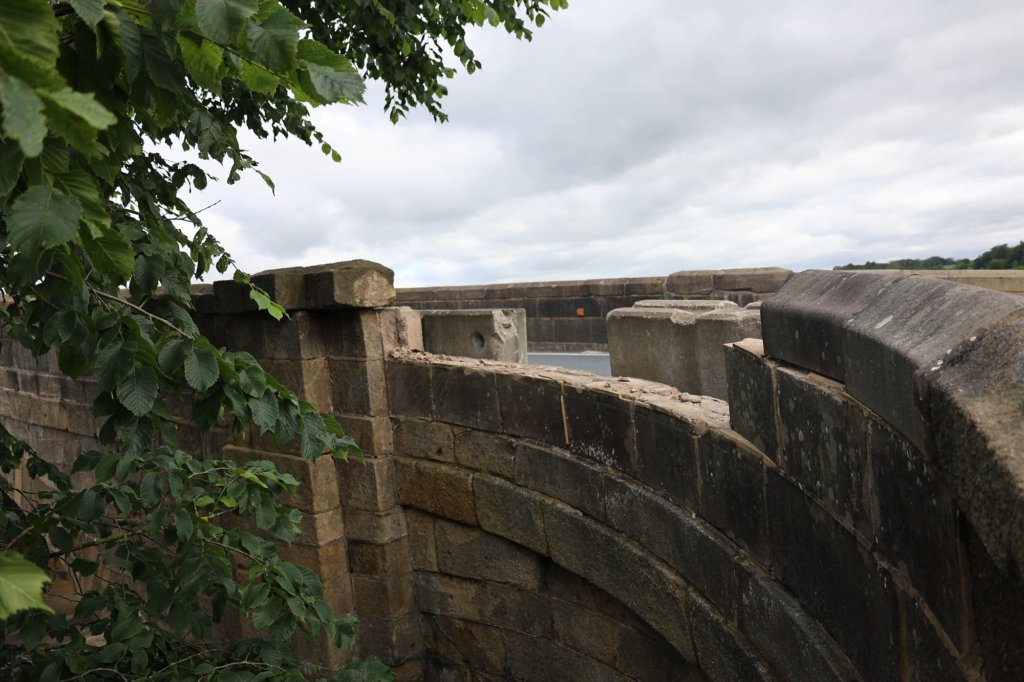 Lifting The Stones
UK Restoration Services to the rescue! We got to the scene and worked with Ventbrook Traffic Management to erect some temporary lights, slowing traffic to one lane. In the ravine of the Ribble, we tied the stones to our winch, and lifted them to road level. Then we removed the existing mortar from the old stones, ready for a rebedding at a later date.
With the mortar removed, it was time to mark up the stones. We positioned them where they originally lay, and then marked them so we could rebuild efficiently and soon Ribchester Bridge will be back to its full glory.
For the absolute latest on our projects, check out our social channels! The best places to catch us, apart from our main site, is either Facebook page or YouTube channel.