Nunwick Barn Nominated
A few weeks ago we brought you the exciting news that UK Restoration Services were up for an award. Specifically, the SPAB (Society for the Protection of Ancient Buildings) Heritage Awards 2022. The category was Best Loved Private Building and we had some good competition from some excellent projects.
Our candidate was Nunwick Barn, a lengthy project in Ripon, North Yorkshire which saw a whole host of work. Perhaps the most striking of which was the straightening of the entire barn after it had began to lean to one side. With the barn propped up with acrows, we lifted and straightened it inch by inch, relaid foundations and built new walls. Once the structure was stable, we built a new roof, laid on slate, and installed doors and windows.
The project took up a lot of 2021 and we invested lots of man hours into it, but we were thrilled with the result. When the opportunity came up to show it off we leapt at the chance. And we won ourselves a slot at the SPAB Awards.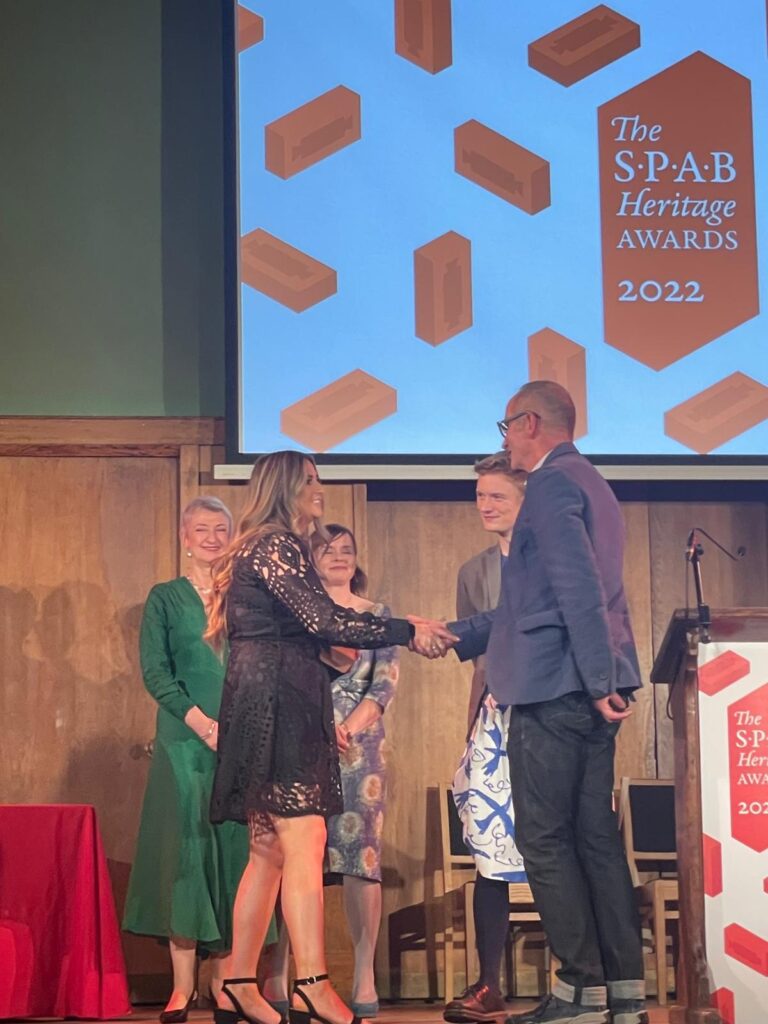 SPAB Awards
On Thursday 3rd November we headed down to glitzy London for the inaugural SPAB Heritage Awards. The ceremony, in Conway Hall near the British Museum were hosted by Kevin McCloud from Grand Designs. If anyone knows anything about a good-looking, well-maintained building, it's him! The trophies themselves had been teased the day before and took the form of an engraved brick. An unusual, but highly suitable trophy for ancient buildings.
There was one little caveat to our nomination compared to everybody elses – ours was voted for by the public. So we'd been spreading the word, not just of our nomination, but of the awards themselves. Our award was the penultimate award of the night, so we were kept on tenterhooks all evening. Then the moment came when they announced all the nominations, and duly proclaimed Nunwick Barn the winner of the SPAB Award for Best Loved.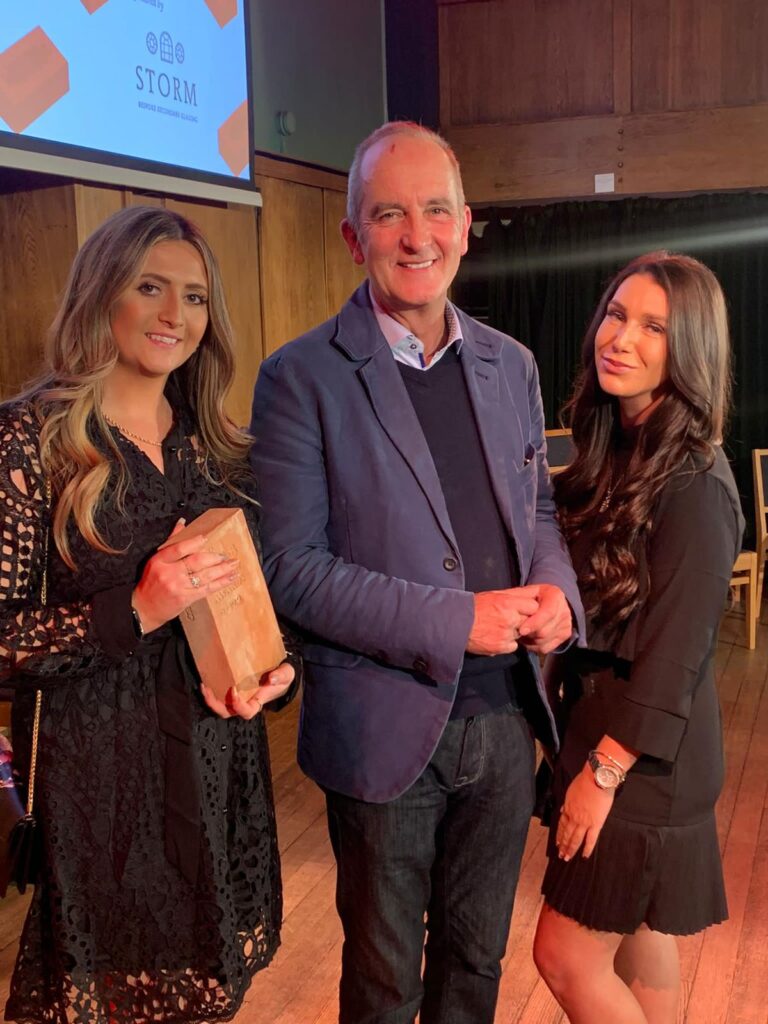 Thank You
As this was a public vote, we simply wouldn't have won it without support from everyone who voted. If you saw our posts and videos and put in a vote – it really made a difference. Thank you for taking the time to vote for UKRS – we appreciate every vote we got and we're thrilled to be bringing back a Spabby! (Not their official name but we're trying to make it a thing)
This goes out to everyone who got their hands dirty fixing up Nunwick Barn to the pristine condition it is now in. All our staff, crew and everyone involved with that project, you're all winners!
To watch us win the award, click the video above and skip to 2:34:15